The Fastest, Easiest Way To Build Sustainable Communities
is to SHARE our IDEAS and SUCCESSES!
Together, we can create the premier news and "how-to" educational platform for
"thriving" eco-communities which will bring society back in balance with OUR planet.
IMAGINE GLOBAL AQUAPONICS
IGA is poised to be a leader in the global aquaponics market by becoming renowned in the USA for its ability to market and deliver the finest systems in the industry, as well as providing the how-to educational component for sharing and mastering the technology.
IGA'S complete vision is to have a profound impact on global hunger by
bringing aquaponics systems to underprivileged communities around the world.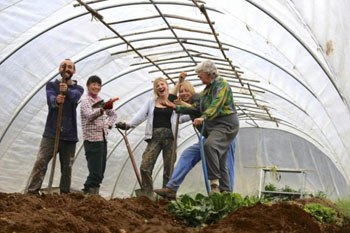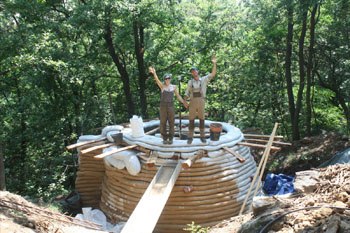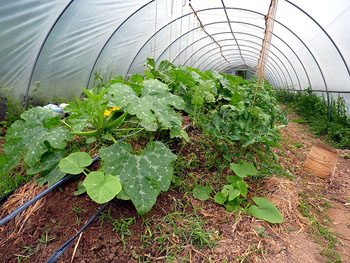 DAMANHUR ITALY & DAMANHUR COLORADO
EXPLORE. EXPERIENCE. EVOLVE!
In 2005, Damanhur received recognition from the United Nation's Global Forum on Human Settlements as a model for a sustainable society. The award was no accident. It was the result of Damanhur's deep respect for the environment as a conscious, sensitive entity and our citizens' commitment to co-existing with the plant and animal worlds (as well as intelligences that inhabit this universe) in a reverent and nurturing way. One expression of this philosophy is Music of the Plants, in which communication with the plant world inspires concerts where the musicians are trees, and plants play music alongside human musicians.
Damanhur citizens cultivate organic food and livestock, and restructure and build according to green building principles. Some citizens have created companies in the fields of renewable energy, eco-clothing, food production, and much more. Damanhurians prefer natural healing methods and a holistic view of wellness, but not to the exclusion of science and medicine. The goal is to appreciate life in all its forms, while leaving the lowest possible impact on the environment. Where appropriate, leading-edge technologies are employed as a valuable ally in the defense of health and nature.
The Breakthrough Energy Movement is a non-profit volunteer-driven organization dedicated to educating and activating the public about breakthrough clean, sustainable and world changing energy technologies.
It's clear that humanity faces grand challenges which are systemic and deeply rooted in many outdated systems & structures — Energy, Economic, Government, Social & Environmental. In essence, we have forgotten how to care for our planet and one another.
GlobalBEM voices, the media portal of the Breakthrough Energy Movement, is a growing catalogue of videos containing world-changing lectures from their 2012 & 2013 conferences held in Europe and the U.S. Notable speakers are: Foster Gamble, Sterling Allen, Tom Valone, Mick Waters, and many more…
From The Blog
We extensively research and filter the WorldWideWeb
to bring you breaking news on topics that matters.

A Conduit for Financing Agricultural and Eco-Community Project
We are a simple organization with powerful goals
Is the World Ready for Cooperative Capitalism? The Answer is YES!
A common thread in today's world is the statement of how disappointed and tired people are of working with people and companies that do not share their values and principles.
People are weary of worrying about the ingredients in the foods they eat, the dependability of the products they buy, and the safety of the investments they make.
How much more could you get done AND how much more profitable could you be IF you could actually trust the folks you work with? Is the world ready for Communities of Cooperative Capitalists? You bet.
Community & Cooperative Capitalism: The Power of Trust
According to Stephen M. Covey in his book "Business at the Speed of Trust", trust creates powerful business advantages. How much quicker (and more profitably) could you be if you worked with a community of business owners you could truly Trust that were focused on a common goal.
CEL identifies, validates and provides a platform for the organizational tools needed to manage and grow sustainable eco-communities and cooperative businesses. CEL leadership, learning, and coaching platforms include instructional media and templates based on successful models and affordable cutting-edge learning systems.

CEL™ empowers individuals and communities to become self-sustaining through proven technologies and methodologies.
Action-Pak How to Achieve Sustainability
CEL™ provides a centralized, community-oriented, online portal filled with Action Packs – "how-to" resources and templates to achieve the community-owned and operated, self-reliant, energy-efficient systems DD Establish a forum for communities to share experiences and successes.
Project Education and Funding Initiatives
CEL™ is committed to providing cooperative-based sustainable funding for worthwhile organizations. In 3rd Quarter 201, we will offer online and on-the-ground support teams to guide CEL™ model development through self and community leadership, and showcase replicable models and create pilot, educational / demonstration programs.
CEL. Join The Ultimate Platform for
Creating Sustainable Communities Now.